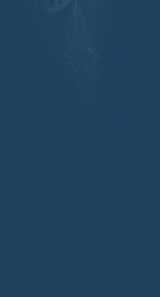 News
December 14, 2018

Great seeing everyone this past weekend at the NJ KISS Expo in Parsippany New Jersey. Thank you for your support. For more information regarding the NJ KISS Expo, please visit NJKISSExpo.com


December 5, 2018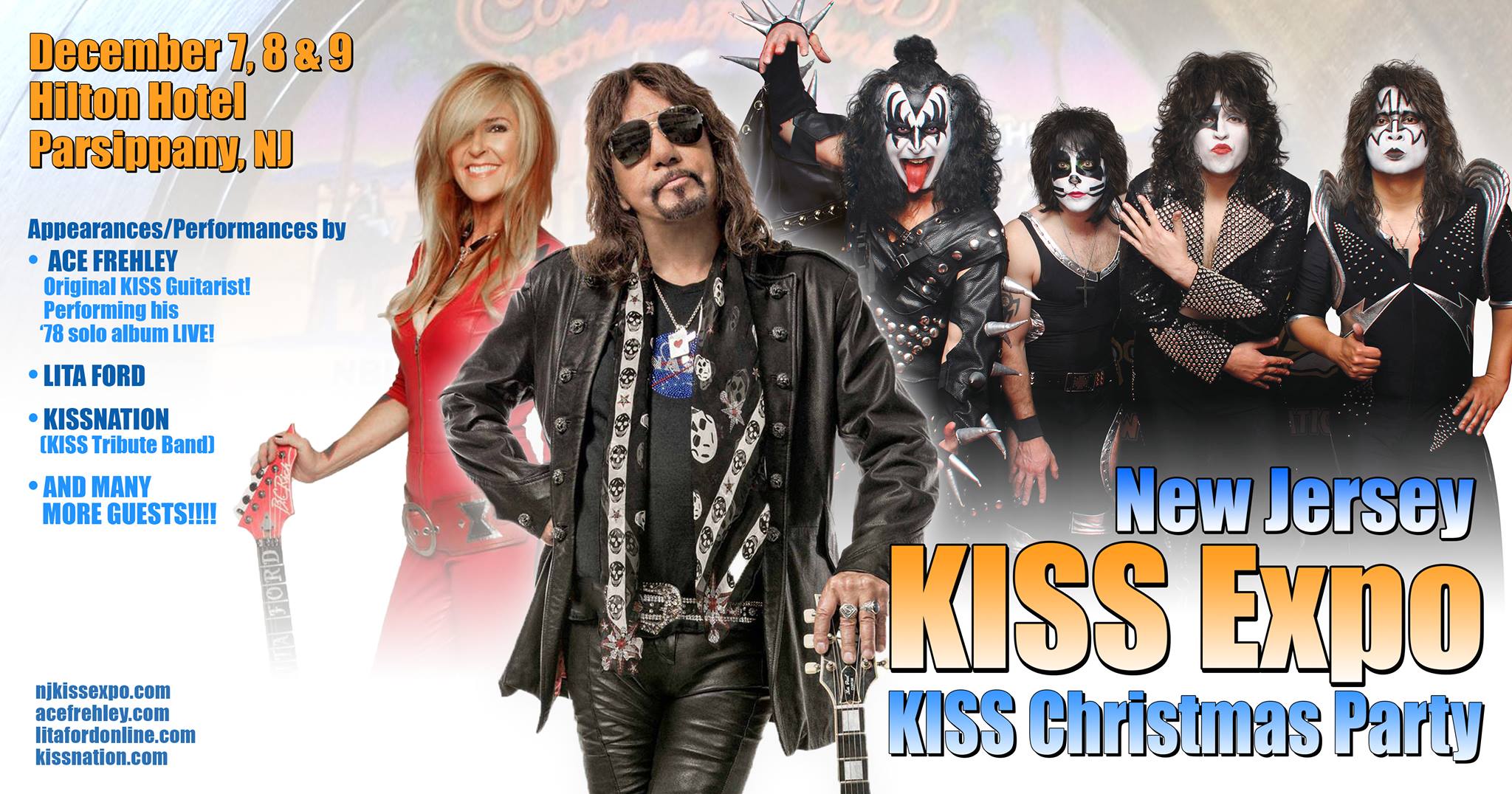 This just in!! Karl will be appearing a the KISS NJ Expo at the Hilton Hotel in Parsippany, New Jersey on December 8th and 9th!
Stop by to see Karl, take a photo, and check out all the great events at the Expo.
For more information, go to NJKISSExpo.com


August 29, 2018

This past Friday, Karl made a live appearance at the Kings X show at the Stone Pony in Asbury Park, NJ with the support of the members of Kings X signing a Squier Bullet by Fender guitar and a "Gretchen Goes To Nebraska" vinyl album, which was raffled off in support of ROCKNRECOVERY and stroke awareness and won by Jake Lloyd.

August 19, 2018




ESP album available on vinyl for first time, including an autographed limited edition!!
Check out a news article about it on Ultimate Classic Rock's Site
ORDER FROM ERIC SINGER'S WEB SITE!!!
February 22, 2018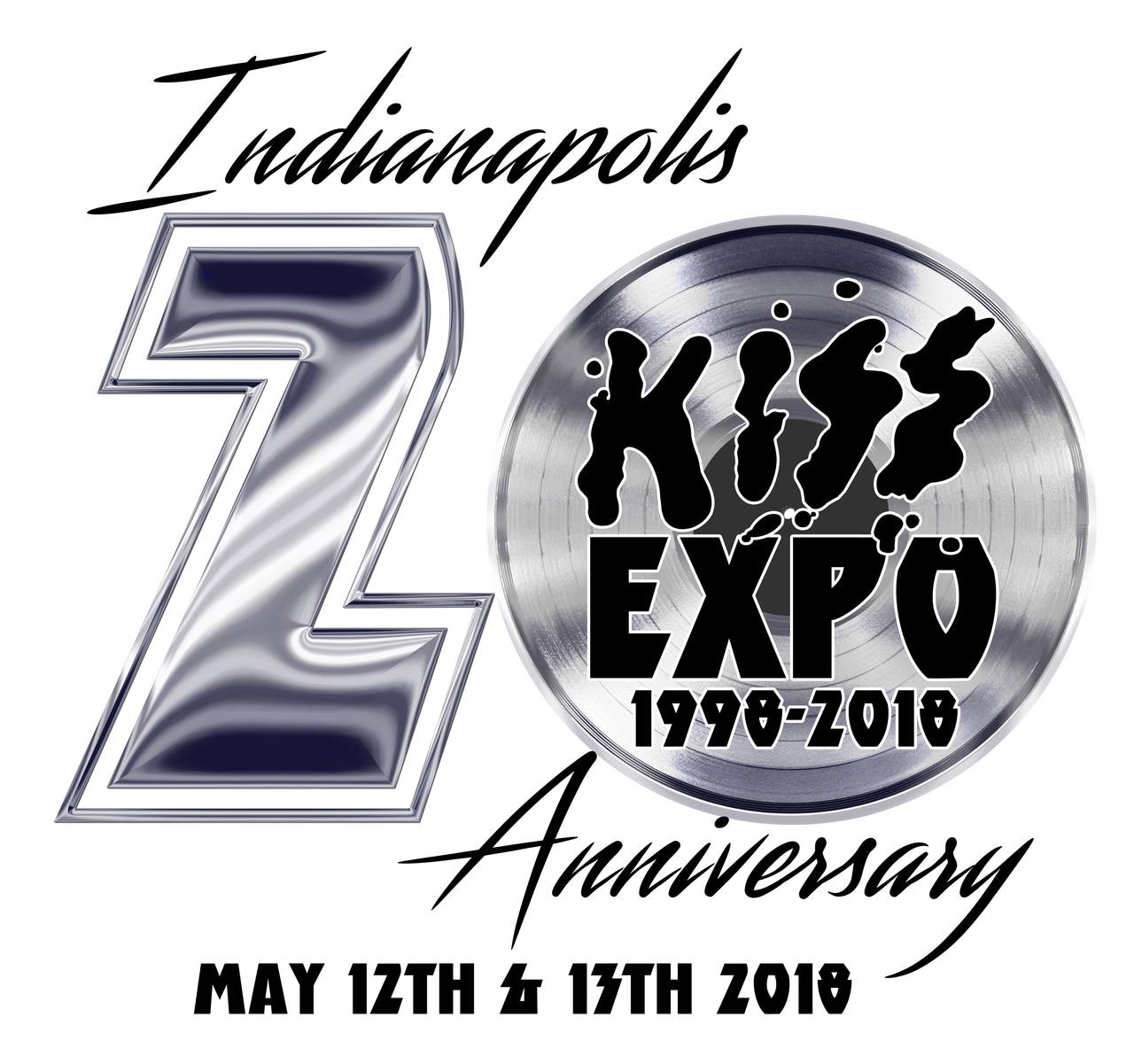 Karl will be appearing at the
KISS Indianopolis Expo 2018
May 12th and 13th, 2018
BUY YOUR TICKETS HERE!!!
For rooms reservations call 317-248-2481 and ask for the KISS Expo Rate or visit
Wyndham Hotel's KISS EXPO Page

Can't make the Expo? Want to buy merchandise available at the Expo?
CLICK HERE TO FIND OUT HOW!
October 17th, 2016

After over 20 years of rocking New Jersey, Far Cry have decided to go on permanent hiatus until Karl has recovered and is ready to return to the stage.

You will have the chance to see Far Cry's final performance at ROCKNRECOVERY's next event:

Please also make sure to visit the ROCKNRECOVERY.NET site, where you can donate and show your support for a worthy cause.


July 7th, 2015

The Rock N' Recovery Team will be at the Jones Beach Band Shell on Friday July 17th as guests of Hindenberg, the NY based Led Zep tribute band, who will be performing the best Led Zeppelin tribute show around.

Click HERE FOR MORE DETAILS from the rocknrecovery.net site.

Lots of ROCKNRECOVERY MERCHANDISE will be available for sale.
ALL PROCEEDS OF MERCHANDISE SALES BENEFIT:
KARL COCHRAN PROJECT RECOVERY

MENS'S SHIRTS $30
WOMEN'S SHIRTS $40
GUITAR STRING BRACELETS $30
RINGS $16
DOG TAGS $20
MEMORABILIA WILL ALSO BE AVAILABLE FOR SALE
AUTOGRAPHED CD'S (JOHN WAITE, ACE FREHLEY)
AUTOGRAHPED PHOTO'S (ACE FREHLEY)
MARK WEISS PHOTO'S
BRENT FITZ DRUM STICKS
AND MORE……..

June 8th, 2015

Arrangements for Karl's Dad have been made: Service for Fred Cochran will be held on Wednesday June 10 6-9pm @ Bruce Van Arsdale Funeral Home 111 North Gaston Avenue Somerville, NJ 908-725-3111
June 7th, 2015

It is with deep sorrow that we mourn the loss of Karl's father, Fred Cochran. Details about the service will be announced shortly. The family would appreciate and thank you for privacy at this time.
December 10th, 2014

Rock-N-Recovery III - A Benefit for Karl
Please join us in celebrating Karl's birthday
featuring Far Cry and Friends for a birthday bash jam.

Tavern On The Lake
101 North Main Street
Hightstown, NJ, 08520
Ph# 609-426-9345
December 27th @ 9:00 PM
10% of dinner and drinks donated to Rock-n-Recovery.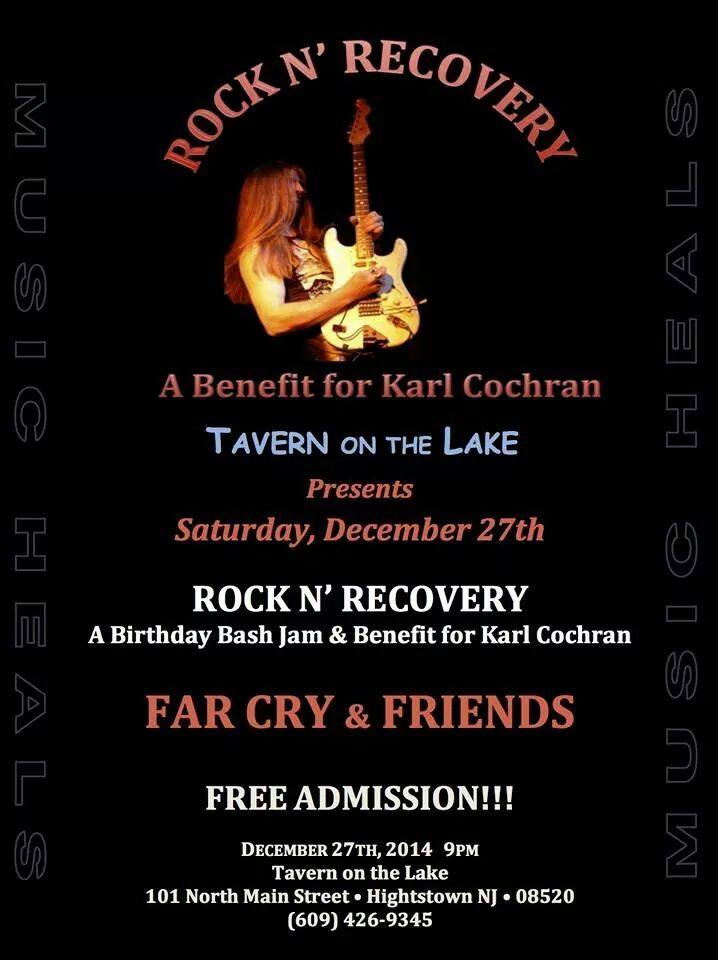 Also, please check out Rated X's latest single, "Fire and Ice."
Make sure to click on the gear in the lower right-hand corner, choose 1080p, and watch in full screen.

December 2nd, 2014

Q104.3 - iHeart Radio - Joe Lynn Turner interview about new Rated X album. Check it out.

November 26th, 2014

Sorry for the late notice on this, but the Rock-n-Recovery Benefit for Karl at Dingbatz in Clifton tonight at 9pm has been postponed until December 6th due to the inclement weather.


November 4th, 2014

A benefit will be held for Karl as follows

Rock N' Recovery - A Benefit For Karl Cochran
November 26th, 2014
Dingbatz
620 Van Houten Avenue Clifton, NJ
Phone 973-471-1145
Tickets: $25.00
Purchasing Info From Dingbatz Web Site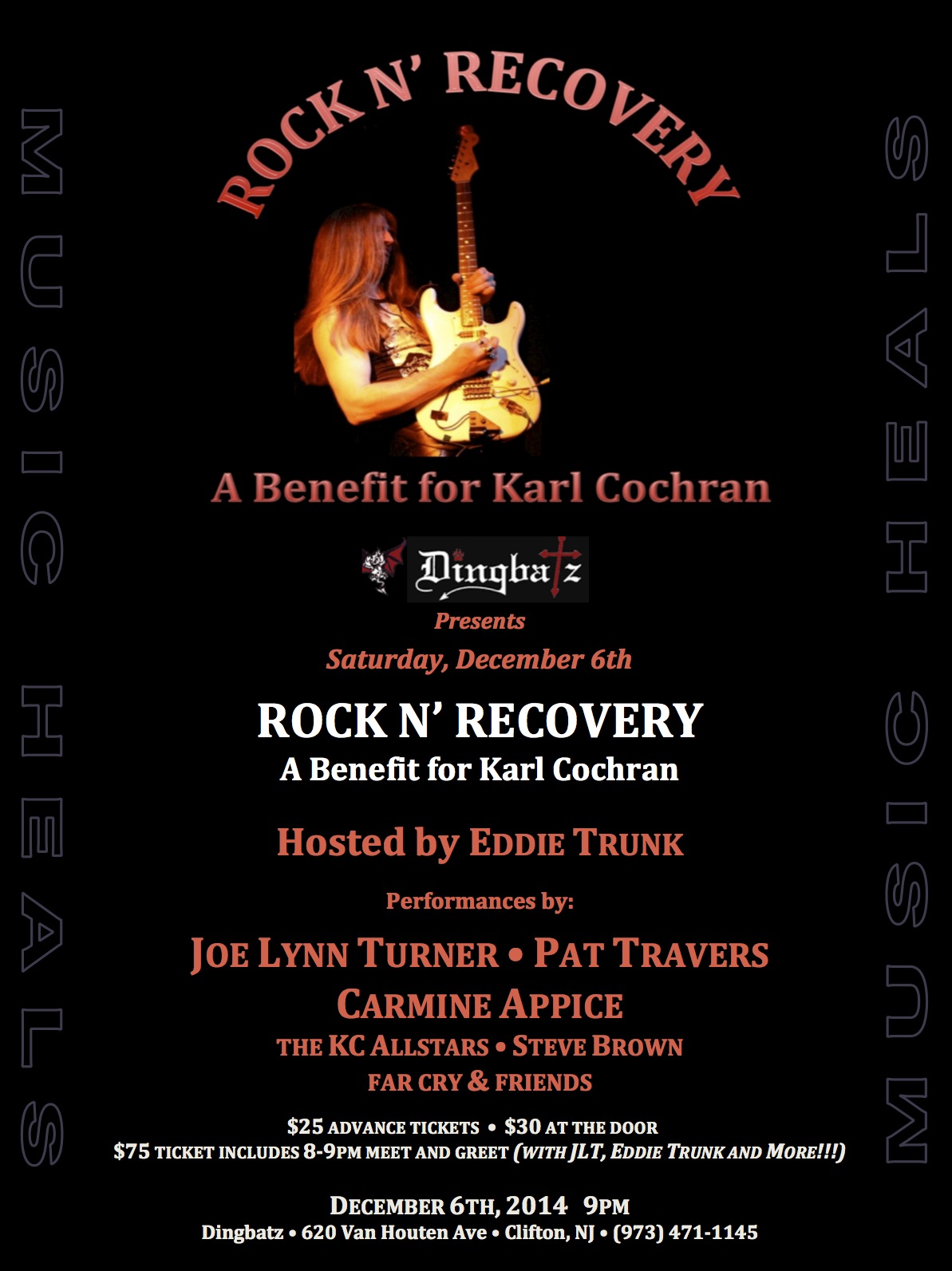 October 7th, 2014

Here is the world premier of Rated X's new video, "This Is Who I Am," featuring Joe Lynn Turner, Carmine Appice, Tony Franklin, and of course, Karl Cochran. Use the gear on the bottom right to view in 1080p resolution, and full screen, for best viewing.


September 21st, 2014

Hello Everyone, the long anticipated forthcoming album, Rated X, will be released November 7th in Europe, and November 11th in the U.S. It features Joe Lynn Turner on vocals, Carmine Appice on drums, Tony Franklin on bass, and Karl on guitars.

It's available for pre-order now on Amazon.com: Click here to Order Make sure to show your support!!

Here is the Frontiers Records' Electronic Press Kit (EPK), via YouTube, for the release. Enjoy. It's viewable in 1080p resolution using the little gear on the bottom right, and in full screen.




September 8th, 2014

Please join us for Rock N' Recovery - A Benefit For Karl Cochran.

Sunday October 12th, 2014 @ 8:00 PM.

The Iridium - 1650 Broadway, New York City, New York 10019
Phone 212-582-2121.

Tickets are $50 General Admission, or $100 meet-n-greet.

($15 minimum food/drink).
Move fast, as tickets won't last long.

Get your tickets here: Karl Cochran Benefit Tickets
August 5, 2014

A benefit will be held for Karl as follows

Rock N' Recovery - A Benefit For Karl Cochran
October 12th, 2014
The Iridium
1650 Broadway, New York City, New York 10019
Phone 212-582-2121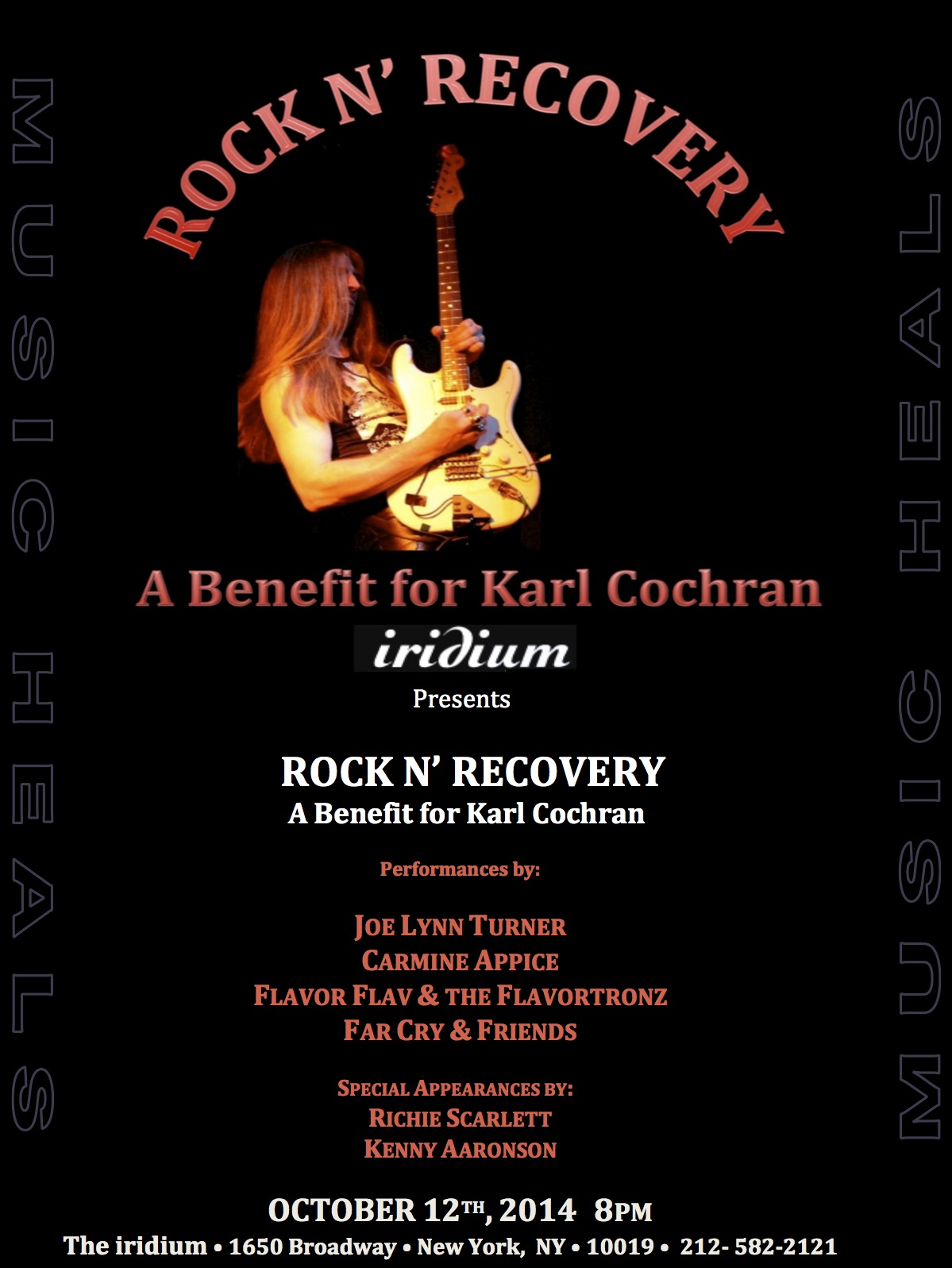 June 4, 2014

Hi all, Here is an update on Karl. First, thank you for all your wishes and prayers. Karl is doing well with his therapy. His right leg has movement and he can walk some distance without any help. He is working hard with the speech therapist. I attend these sessions so we can practice later in the day. The therapy is very intense and he gets very tired, but he is doing a great job there. Please continue to think about him and pray for a great recovery. Thank you.
Arna Cochran (Mom)
June 2, 2014

Hi Everyone, here's an article on Rolling Stone's web site about Flavor Flav and the Flavortronz, and the show at The Iridium in NYC back on Aril 2nd. Enjoy!!

After 27 Years, Flavor Flav Is Ready to Be a Frontman
April 9, 2014

Hi Everyone, This will be the last update for a while, as Karl has beat the odds, and is out of life threatening danger. From now on, it will be very occasionally, or if something super spectacular happens, sooner. I will leave the updates to the few visitors we are allowing, and allow them to tell their cool stories on Facebook about Karl if they would like to share.

I cannot tell you what your prayers, well wishes, positive reinforcements, and overall concern have meant to his friends, family, and especially his mother and father. Keep the comments and Facebook private messages coming. I read them to Karl every time I see him (when he's not grabbing the phone from my hand trying to do it himself). I don't respond to them all, but believe me, they are read.

The rehabilitation process has begun for Karl, and he now needs time, patience, and most importantly, the privacy to work through this with the help of his family and a select group of close friends. Our one and only concern is getting Karl healthy and mobile, and allowing him to do this in peace and privacy. So, we are restricting visitors to family, and a few close friends, until Karl is able and willing to tell us his wishes.

If you have any questions, concerns, or requests, please forward them to me, Chris Mitchell (I don't have a FB account) at webmaster@karlcochran.com. I will respond to you as soon as possible. Keep the faith!
April 4, 2014

Hello Everyone. This is Chris, Karl's good friend and guitar roadie/tech for the past 15 years; you may also know me as the sweaty sound man at Far Cry shows. I want to start by saying how sorry I am for keeping you all in the dark for so long, with nothing but the rumor mill and second hand information to rely on. Please try to understand that the last 36 hours have been a nightmare I wouldn't wish on anyone. Trying to buffer the family from having to deal with this, keep his family, close friends and band mates in the loop, and feebly trying to maintain Karl's right to privacy during the first, nightmarish hours, have been extremely difficult.

On April 3rd, Karl suffered a stroke.

As some of you have noticed, I have locked down Karl's Facebook wall to not allow any posting of any kind. I thought long and hard about doing this, because I completely and totally understand everyone's need to send their respects, and get together as a group to help get through this. However, my need to keep people informed, and make it easy for them to merely click on his Facebook page and see his status right at the top, without having scroll through pages of other posts, forced me to take this action. Believe me, I have read every single post on here, with the giant outpouring of emotion, grief, positive thoughts, and well wishes. Karl's mother and I have been lifted by the unbelievable number of posts, e-mails, text messages, and phone calls. WHEN (not if) Karl gets better, I will make sure he looks at all this, to see the stadium sized number of friends he truly has.

If you want to private message this account, so that when Karl is able, he'll be able to read your messages, feel free. Please do not be offended if you do not get a response from me. When this first happened, I spent 10 straight hours on Karl's and my cell phones, keeping dozens of people in the loop. I quickly discovered the utter futility of that, and have unfortunately, been forced to rely on social media, and Karl's web site to keep people informed. Also, hearing several dozen people break down into tears at hearing this horrible news is more than I can bear.

Believe me when I tell you, this is the most difficult news I've ever had to deliver. I woke up this morning praying that this was all a dream, and broke down when I realized it wasn't.

Karl is the strongest person I've ever known, and to quote him "if you knock me down, you better make sure I stay down, because if you don't, I'll keep getting up." Nothing is set in stone yet. Please keep him in your prayers and thoughts. He can use every ounce of positive mojo you possess. I will attempt to post regular updates on his condition as it changes. It will be both here, and on his Facebook page.


March 25, 2014

Flavor Flav and the Flavortonz - Karl will be appearing with Flavor Flav on TV and radio to promote the April 2nd shows at the Iridium in NYC.

Wednesday March 26th - Fox 5 New York - Good Day NY with Rosanna Scotto and Greg Kelly - Scheduled for 9:15 am
Then, Flav and Karl will be appearing on VH1's Big Morning Buzz with Nick Lachey live at 10:40 AM.
Friday March 28th - WOR 710 AM radio - Mark Simone Show 11:20am for about a 10 minute call in interview.

Live dates for April are up. Plenty of chances to see Karl, so thank you in advance for your support. Please see the TOUR PAGE for details.

Rated X - Work on the album continues. Karl is almost half way done with guitar tracks.
March 17, 2014

Finally got the details on the Flavor Flav and the Flavortonz show at the Iridium Jazz Club in New York City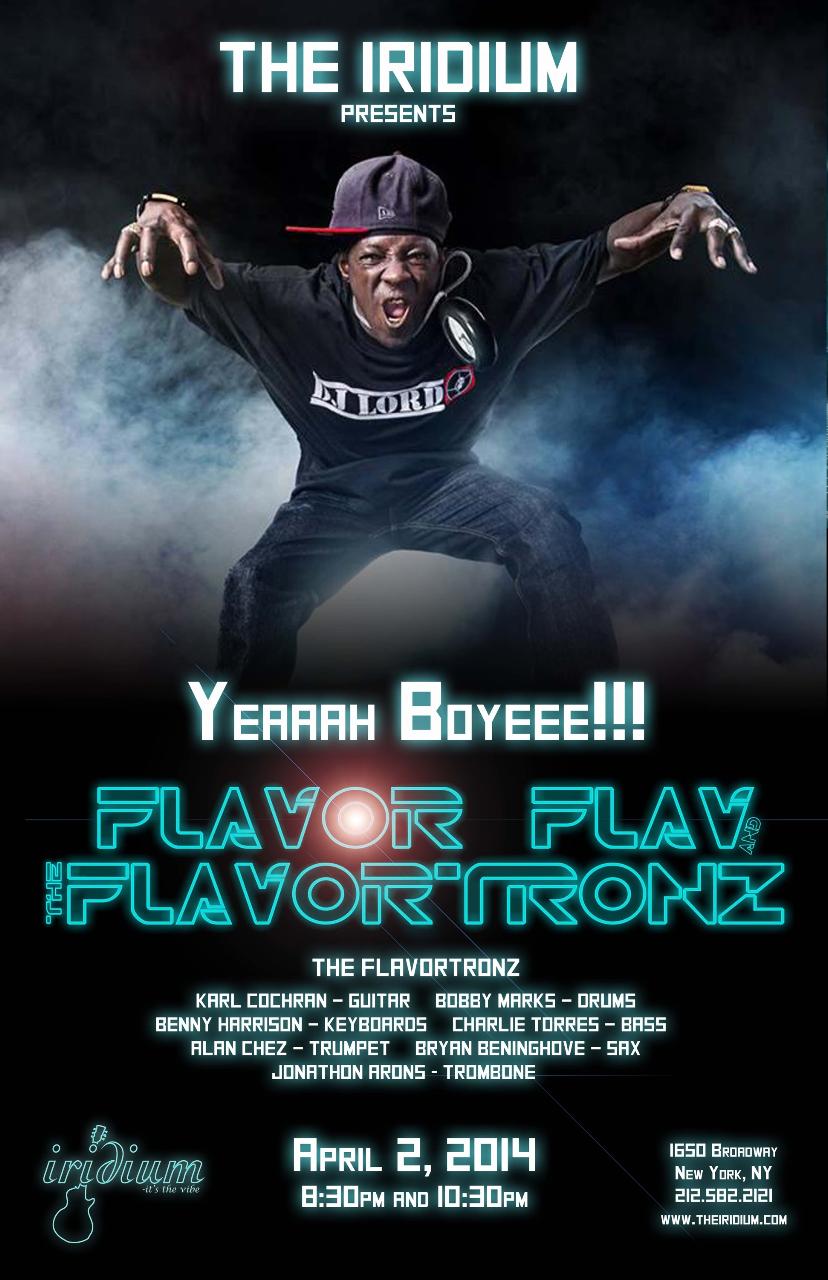 Here's the link to the site announcing the show!!
Flavor Flav and Flavortonz at The Iridium in NYC

Iridium Jazz Club
1650 Broadway New York, NY 10023
There are two shows on April 2nd. One at 8:30pm, and one at 10:30pm.

Ticket prices are as folllows:
General Admission: $35
Preferred Seating: $50
VIP Seating with a Meet and Greet: $100
(front row seating with a meet and greet with Flav)

March 1, 2014

Hello Everyone. Sorry for not updating the news page in so long. I will endeavor to keep the news more current, now that Karl has so much going on all the time.

A few pieces of news for Karl to tell you. A lot has happened in a short period of time, and it's going to be exciting.

First, Karl will be performing with Flavor Flav and the Flavortonz on April 2nd at the Iridium in New York City. There will be two shows that day. We'll provide exact details on ticket prices and info as we get them. When we have details, make sure you jump on this, as these shows will sell quickly.

Second piece of news is that Karl is the new guitarist for Rated X, the new band featuring Carmine Appice, Joe Lynn Turner, and Tony Franklin (Blue Murder, The Firm). Karl is locked away in his studio as I write this recording guitar tracks (2 down so far) for the new album (scheduled for May release). Karl flew out to Los Angeles last week, and shot two videos and did two photo shoots. This is moving at lightning speed, so stay tuned here for updates as I get them.

Live dates for March are up. Tons of acoustic gigs, Far Cry gigs, and Hindenberg dates. Plenty of chances to see Karl, so thank you in advance for your support. Please see the TOUR PAGE for details.