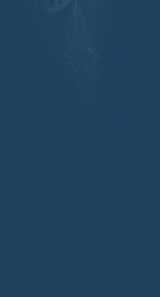 News
Still Available!
Voodooland's "Give Me Air" ,featuring performances by: John Corabi (Motley Crue, Union, The Scream), Brent Fitz (Union, Vince Neil), Bob Daisley (Ozzy Osbourne, Black Sabbath, Rainbow, Gary Moore), Joe Lynn Turner (Deep Purple, Rainbow), Ace Frehley (KISS), Eric Singer (KISS, Badlands, Black Sabbath, Gary Moore) is now available. This album is blowing fans and critics away, and getting rave reviews!
Order your autographed copy

here today.
November 4th, 2008
Update on the Joe Lynn Turner show at The Crazy Donkey in Farmingdale, NY this Thursday November 6th, 2008. Michael Cartellone (Lynyrd Skynyrd, Damn Yankees) will be sitting in for two songs, "Your Love is Life" and "Blood Red Sky," from JLT's "Second Hand Life" album that Michael played the drums on. Should be a fun night all around.
October 31st, 2008
Hi all, Lots of news to report on Karl, as he's been very busy with lots of projects.

Karl has been working on a new project for the past year with his good friends, Ed Terry and Bobby Marks, with a working title of "Rage and Beyond." Ed, Bobby and Karl just got back from Malibu California last week where the album was mixed by Kevin Shirley (www.cavemanproductions.com), who has mixed, produced and engineered with the likes of Led Zeppelin, Iron Maiden, Journey, Joe Bonamassa, Metallica, The Black Crowes, and that's just his most recent work. They are working on shooting some video and releasing the whole album on DVD as well as CD. The album is going to be mastered on November 18th by Ted Jensen, mastering engineer at Sterling Sound, who mastered Nickleback, and won a Grammy award for his work with Norah Jones's "Come Away With Me." Karl, Ed and Bobby are very proud of how the album turned out, and anybody who has heard it says it is absolutely amazing. We will keep you informed when it is finished and scheduled for release.

As noted on the front page of Karl's site, Joe Lynn Turner has released his first ever SOLO Live CD, entitled "Live In Germany." Check out info on it Here on Billboard.com. Karl played that gig on September 30, 2007 at the United Forces of Rock Festival in Germany. This is the first live record Karl has ever played on, so make sure to check it out.

Karl is also working with Joe Lynn Turner on the new "Sunstorm" project in Karl's studio. Joe is recording his vocals in Karl's studio for the new album over the next couple of weeks, and so far it's sounding great.

Karl has also been producing, engineering and writing with Kristen Cappalino, a young guitar player with amazing chops and a great sound, over the past few months. They are in the writing and demo recording phase now in Karl's own studio, and we'll let you know when the project is close to being finished.

On top of all that, Karl will also be doing a few shows with Joe Lynn Turner. They will be playing at The Crazy Donkey in Farmingdale, NY on November 6th and at Dingbatz in Clifton, NJ on November 28th. See the Tour Page for more info.

Karl is also continuing to do shows with Hindenberg, the Led Zeppelin tribute band, with Steve "Budgie" Werner, Mike McEwen and Felix Hanemann. They'll be playing at The Haunt in Yonkers, NY on November 21st, and there will probably be more shows booked in the near future.

And finally, Far Cry dates are already being booked for next year. Check the Tour Page for dates and places each month. As you can see, there will be LOTS of stuff coming up for Karl, so keep checking back here for updates and more news!
September 7, 2008
Lots of stuff happening with Karl.

Karl will be doing a Joe Lynn Turner date on Saturday October 4th in Dexter's.

Saturday October 4th, 2008
Dexter's Entertainment
92 Route 23 North
Riverdale, NJ
Venue Phone #: 973-839-3030
CLICK HERE FOR DIRECTIONS AND INFO

Joe Lynn Turner will be releasing his first ever solo live CD entitled "Live In Germany" on October 10th from Frontiers Records. Why is this important to Karl? It's because Karl played that gig on September 30th, 2007 outside Stuttgart, Germany at the United Forces of Rock Festival. So, for all you fans who always wanted a live recording of Karl on stage, here's your chance. Mark that date on your calendar and make sure to pick up your copy.

And we're sure you already noticed all the September Far Cry dates have been posted, so we look forward to seeing you at one of those gigs as well.
September 1, 2008
Karl would like to thank all the fans who came out to the 20th Annual Newburgh Waterfront Festival last Saturday for Hindenberg and Sunday for Joe Lynn Turner. The turnout was nothing short of amazing and the fan excitement and support was greatly appreciated. More Hindenberg and Joe Lynn Turner dates will be coming up in the next couple of months, so keep your eyes on this page for details as they become available.

The Far Cry September dates are up, so for all you fans who had to go through Far Cry withdrawl for a couple of weekends will be able to get your fill starting September 12th at Woody's in Farmingdale, New Jersey. We look forward to seeing you there or at one of the other dates this month.
July 28th, 2008
Karl will be very busy in August. Check out the TOUR PAGE for all the details. He'll be doing Far Cry dates, a Hindenberg date and also a Joe Lynn Turner date to close out the month.

Funny thing happened the other day whilst doing some late spring cleaning. We have recently "found" in the archives (ie, a closet that we just cleaned out) more of the Voodooland Year 2000 EP CD's. Soooo, what we thought was previously "out of print," we now have plenty of again. The order buttons are back on the ORDER PAGE, so click away.
June 13th, 2008
Karl will be playing with former Ace Frehley band mate, Steve "Budgie" Werner, Mike McEwan (A Perfect Tool and Archives), and Felix Hanamann (Zebra) in a Led Zeppelin tribute band called Hindenberg in June and July. Here are the dates/places.

Saturday June 14th
The Haunt (at Westchester Sports Bar)
Tattoo & Bike Show
3:00 pm showtime
320 Yonkers Avenue, Yonkers, NY

Friday July 11th
BB King's, New York City
11:30 pm
237 West 42 St
(212) 997-4144

Friday July 18th
The Chance
6 Crannel St.
Poughkeepsie, NY
845 471-2490

These shows should be an absolute blast, so Karl is looking forward to seeing you soon!!!!
April 30th, 2008
Long time, no type. Far Cry's May dates are up, and we look forward to seeing you soon. Far Cry will be playing Dexter's Entertainment in Riverdale, NJ opening up for Cactus, featuring Carmine Appice, Tim Bogert and Jimmy Kunes on June 13th. More details will follow.
February 15th, 2008
There are a lot of new photos from the Joe Lynn Turner Dexter's gig on the PHOTOS page. Check 'em out.
January 28th, 2008
Karl would like to thank each and every person who showed up to the Joe Lynn Turner show at Dexter's in Riverdale, NJ last Saturday. The show SOLD OUT a full two to three hours before show time. The crowd response was great, and we all had a really good time and appreciate all the amazing feedback we received.

We would also like to thank the owner, management and staff at Dexter's for having us at your venue and letting us blow the roof off!!!

Karl would also like thank the staff and management at WDHA (Dover, NJ) for having Joe Lynn and Karl on the show last Friday during the lunch hour.
January 24th, 2008
Karl will be playing with Joe Lynn Turner this Saturday at Dexter's

Saturday January 26th, 2008
Dexter's
92 Route 23 North
Riverdale, NJ
Start Time: approx. 11:30pm.

Tickets are available through Karl at the Woody's gig this Friday, or they are available here on-line:
http://www.ticketweb.com/t3/event/EventListings?orgId=15388

Look forward to seeing you there!!!!!

Also, Karl and Joe Lynn Turner will be appearing on WDHA 105.5 FM (Dover, NJ) on Friday January 25th at approximately 12-1:30pm. They will talk about the Dexter's show, Joe's new "Second Hand Life" album, and various other subjects. They will also be playing two acoustic songs during the show. Make sure to tune in and check it out.