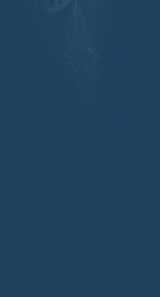 Meet Karl Cochran
Since beginning his career as a professional musician at the age of fourteen, Karl Cochran has played, worked, toured and collaborated with such accomplished musicians as Ace Frehley, Joe Lynn Turner, Eric Singer, Bob Daisley, Corky Lang, John Corabi, Carmine Apppice, Tony Franklin, Kristen Chenoweth, among many others.
Karl has been teaching guitar, bass, voice and music theory since 1984. He owns his own professional recording studio, and regularly produces, records, and engineers many clients. He has worked with Wilde West Music, and co-wrote the theme song for the Disney XD and Disney channel series, called "I'm In The Band," along with many songs and clips in the show itself.
Karl is a long time member of one of New Jersey's top cover bands, Far Cry, who has successfully toured the region's club circuit since 1995.
Karl has toured with and been an important contributor to several Joe Lynn Turner (former vocalist for Rainbow, Deep Purple, and Yngwie Malmsteen) solo records, including Joe's April 2007 solo release
Second Hand Life.
Karl also co-wrote the song "Into the Void" with Ace Frehley for the KISS "Psycho Circus" album, which went platinum worldwide in 1999.
Read more about Karl's musical career...


Far Cry have been regularly playing the New Jersey club and bar circuit since August 1995, and the Far Cry name has been around for much longer than that. They are just about the only classic rock cover band still regularly gigging in the New Jersey area. Far Cry plays just about everything from The Allman Brothers to ZZ Top, from Black Sabbath to Stevie Ray Vaughan. If they know it and you want to hear it, there's a good chance they'll play it. Just to keep things interesting, they even sprinkle in some newer material like Alice In Chains and Stone Temple Pilots. At last count, they have a song list of almost 100 songs. Click HERE to see the Far Cry page, and find out more about the band.

News and Announcements
Check Out (via YouTube) Rated X's latest single, "Fire and Ice," featuring Joe Lynn Turner, Carmine Appice, Tony Franklin and of course, Karl Cochran.

Don't forget to order the album on Amazon.com, MAKE SURE TO SHOW YOUR SUPPORT!! Order the album here: Click here to Order

You can also watch the video from his News Page.



During Karl's recovery, Far Cry and Friends will continue to play with Bruce Terkildsen on vocals/bass, Billy Orrico on drums, guitarist Steve DeAcutis, and special guests. See below for dates.

Check out the News Page page for information and updates on Karl's recovery.
Far Cry and Friends

Friday March 20th, 2015
Tavern On The Lake - Hightstown, NJ
CANCELLED DUE TO WEATHER!!

Friday April 24th, 2015
Tavern On The Lake - Hightstown, NJ

Saturday May 30th, 2015
Stagehouse - Scotch Plains, NJ

Friday June 5th, 2015
Tavern On The Lake - Hightstown, NJ

Friday July 10th, 2015
Tavern On The Lake - Hightstown, NJ

Friday August 14th, 2015
Tavern On The Lake - Hightstown, NJ

Friday August 28th, 2015
Stagehouse - Scotch Plains, NJ

Friday September 25th, 2015
Tavern On The Lake - Hightstown, NJ

Saturday October 3rd, 2015
Stagehouse - Scotch Plains, NJ

Friday November 6th, 2015
Tavern On The Lake - Hightstown, NJ

Friday November 27th, 2015
Stagehouse - Scotch Plains, NJ

Friday December 11th, 2015
Tavern On The Lake - Hightstown, NJ

Voodooland - "Give Me Air"

Classic Rock - with a modern edge!

If you love rock-n-roll in the vein of Deep Purple, Led Zeppelin, Bad Company and Grand Funk Railroad, with ripping guitars, powerful vocals and great songs, then this is the album for you!

"fourteen grooving hard rock tracks that exude everything thatís great about genuine rock Ďní roll....Cochran is able to exhibit his incredible ability (heís possibly the most underrated guitarist Iíve come across in recent years) on a wide range of styles. With each of the vocalists (plus a couple of lead vocals from Karl himself) adding strong performances to every track, the album is absolutely flawless...If we did ratings here, this would surpass whatever upper limit we had. 110%, 6/5, 11/10 whatever you want to say. Outstanding."
--- Andy Lye, www.jukebox.cx

Read more reviews




Available for digital download

Featuring performances by:

John Corabi (Motley Crue, Union, The Scream)
Brent Fitz (Union, Theory of a Deadman)
Bob Daisley (Ozzy Osbourne, Gary Moore)
Joe Lynn Turner (Deep Purple, Rainbow)
Ace Frehley (KISS)
Eric Singer (KISS, Badlands)

"I didn't start actually doing the "Give Me Air" album until mid 2002, writing songs, redoing the old ones, and pulling together people who would play on the record...."

Click here for the rest of the story.

Karl Cochran endorses the following products: